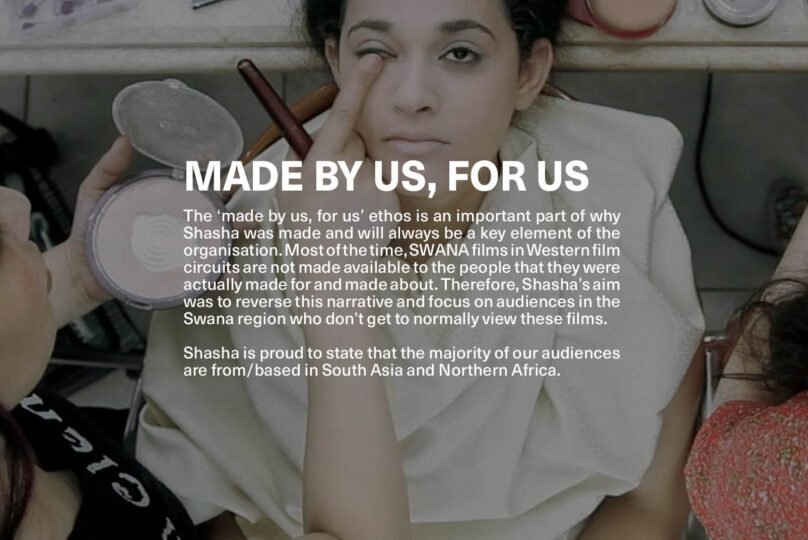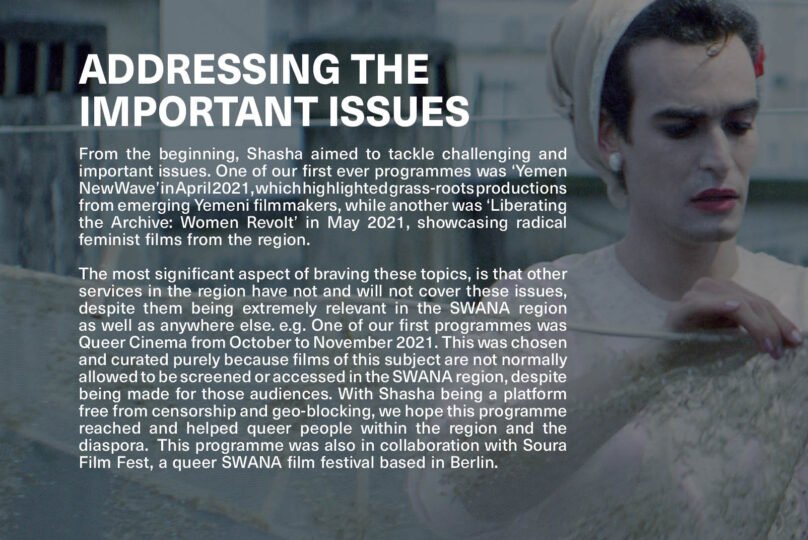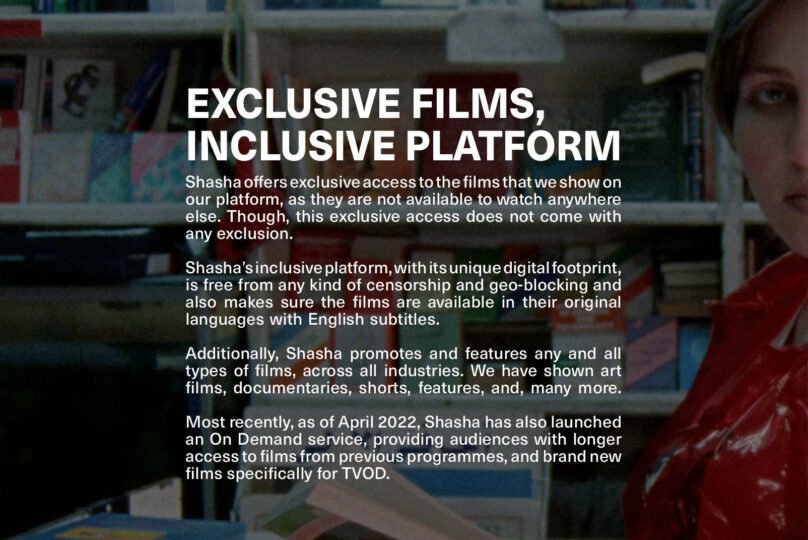 PAST PROGRAMS, COLLABORATIONS AND PARTNERS
June-July 2022: IZZA GÉNINI RETROSPECTIVE
For the first time ever, Shasha hosted a retrospective of films honoring a single director's cinematic life and body of work. Born in Casablanca in 1942, Izza Génini left her native Morocco in 1960 to follow her parents to France. Génini is a pioneer in her practice, starting to explore the notion of a diasporic identity before it became part of the global conversation. She is one of North Africa's trailblazing filmmakers. Génini's work expands the verbal understanding of diaspora across multiple senses: observing the idea of belonging in a geographical sense, musical as well as a spiritual one. With patience and passion, she mostly documents the musical and cultural traditions of Moroccan and Arab-Andalusian populations.
The programme was in collaboration with Génini's distribution company, OHRA, who provided an additional film.
April-May 2022: FILM ON FILM
This programme celebrated the hard work and journey of our region's filmmakers and storytellers: from visually collecting a lost past, documenting a present and imagining a constructive future. The 20 curated films navigated viewers through the processes of filmmaking itself, across different medias and mythologies: VHS tape, the invention of El Hedi Ben Salem, investigating the flourishing cinema utopia of Ouagadougou, to communications through "filmed letters". This programme aimed to celebrate cinema's power of garnering historical and political moments towards the making of a collective memory.
In collaboration with

Culture Summit Abu Dhabi

,

who planned to host an in-person event in Abu Dhabi, screening a selection of films from the Film-on-Film programme.
February-March 2022: AFRO-ARAB CINEMA
This season featured 20 curated films celebrating the work and storytelling of Afro-Arab identifying filmmakers. The films give life to the decades stretching from the 70's till present, and in turn spotlight wider contemporary issues through personal narratives. We see individual stories of loss, passion, resistance and power, which together prompt reflection, discussion and most importantly action.
In collaboration with

The Africa Institute

,

who contributed three films by Med Hondo, Taghreed Elsanhouri and Idil Ibrahim.
This programme included prominent Iraqi filmmakers, such as Sherko Abbas and Hussein Al-Asadi.
December 2021- January 2022: DECOLONISE OUR PLANET
This environmental film programme includes 20 film surrounding themes of civic and natural environmentalism. History of people and their practices is seen through a visual narrative, connecting images of the past to a composition of its traces in the present. This living memory bring into conversation and questions the sustainable and unsustainable practices that fill our daily lives, whilst peering towards a collective future.
This was an important issue for Shasha Movies to tackle. Included filmmakers such as Ali Cherri and Jumana Manna.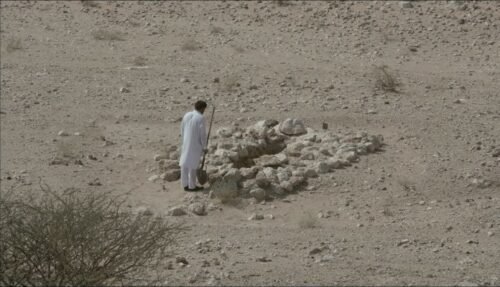 October-November 2021: Queer Cinema
This film programme surrounding queer cinema. This was an extremely significant theme for Shasha to highlight since films of this subject are not normally allowed to be screened or accessed in the SWANA region. With Shasha being a platform free from censorship and geo-blocking, we hope this programme reached and helped queer people within the region. This programme was in collaboration with

Soura Film Fest

, Berlin. Included filmmakers such as, Natalie Shirinian and Mohammed Shebl.
August-September 2021: Comedy
Though Shasha does cover some important and serious issues, we also can be more light-hearted. For this programme, we listened to our subscribers and wider community, in order to create this programme to uplift our audiences during the difficult time period at that time. This programme was supported by

Al Riwaq Art Space

in Bahrain and highlighted the comedic cinematography of filmmakers like Raed Yassin and Hicham Lasri.
June- July 2021: Close Cuts
For the months of June and July 2021, we hosted a film programmer which explored local cultural traditions: 'Local cultural tradition and where to find them'. This included films such as Teta, Opi and Me (2018) by Tara Hakim, and My Old Grandmother (2014) by Hadi Moussaly.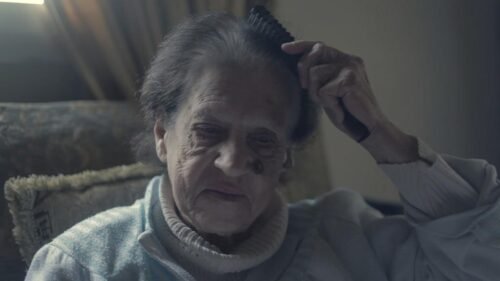 May 2021: Liberating the Archive: Women Revolt
This radical programme we curated for the month of May 2021 presented 20 guerrilla-style documentaries by women who revolt. These feminist films boldly explored the local politics of women's sexual, social and religious emancipation in the SWANA region from 1975 to 2019. As a team of all women from the region, this was a programme we were especially passionate about.
April 2021: Yemen New Wave
During April of 2021, Shasha's film programme was surrounding the emerging film industry in Yemen. Most of the films in this programme are grassroots productions by young and emerging filmmakers in the country, who seek to represent their own stories. This month was in partnership with

Comra Films

and

YWT Org

, two Yemen-based organisations who have led filmmaking workshops to encourage young people in the country to make their own films.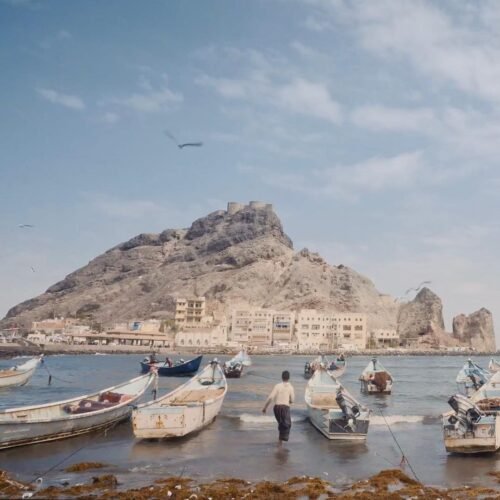 March 2021: First Programme Launched
March 2021 marked the launch of Shasha Movies first monthly/bi-monthly film programme. The first ever programme mainly focused on Shasha's personal network of filmmakers from the MENA region, who we believed deserved their work to be viewed by the world. We featured filmmakers such as Larissa Sansour, Juna Suleiman and Eiman Mirghani.

Róisín Tapponi: CEO and Head of Programmes
Róisín Tapponi is a film curator and programmer, writer and PhD candidate based in London. She is the Founder of Habibi Collective, Founder CEO of Shasha Movies, Founder EIC of Artwork Magazine and Founder of Independent Iraqi Film Festival (IIFF). Tapponi works at the forefront of artist film and cinema from the SWANA region. She has curated exhibitions and film programmes at numerous international institutions as well as delivered masterclasses and talks.
Bella Barkett: Film Programmer
Bella Barkett is a Lebanese-Danish film programmer and researcher for Shasha Movies, based in London. Through this, she is part of the Habibi Collective community and enjoys writing for Nour magazine. Bella is also the founder of the first Global Migration Film Festival at UCLA, a current researcher for barker Langham and enjoys supporting and developing new directorial voices.
Nour Helou: Film Programmer
Nour Helou (1998, Lebanon) is an independent art historian and writer with a focus on the evolution of beauty standards and gender norms in SWANA archives. Helou is a film programmer for the streaming platform Shasha, and Habibi Collective, where she is also a podcast host. She has previously published writings in Glänta, Brand Journal, and the Arab Image Foundation Lab. Nour is also represented in the art collection of the Public Art Agency, Sweden. In September 2022, she will start a master's degree in Performance Studies at New York University (NYU), Tisch School of the Arts. In her off-time, she is also a pastry-maker.
Jessica Timbs: Web Encoder
Jess is a London-based camera assistant for Film and TV. She studied Fine Art and makes short films and jewellery.  Jess is Shasha's resident Web Encoder, and takes care of all things digital.
Mariam Ebrahim: Social Media and Marketing Manager
Maryam has over 5 years of experience in the arts and culture industry. Her interest lies in archiving and preserving lost art forms and found footage from the Middle East and North Africa. Her most recent research project titled "The Wedding Project", commissioned by Alserkal Avenue, is an ongoing research project investigating music and momentary traditions from weddings across Asia and Africa. Maryam is also a DJ and music researcher.
Farah Dailami: Personal Assistant
Farah is a Bahraini-British artist and curator, based in Manchester. She contributes to Shasha Movies as an Assistant to the team, and as a Personal Assistant to the CEO and Head of Programmes. From her MA in Art Gallery and Museum studies, she continues to research art practises in the SWANA region, with a specific focus on Bahrain and the GCC.
General Enquiries: hello@shashamovies.com, assisstant@shashamovies.com
Tech Support and Membership Enquiries: tech@shashamovies.com
Film Submissions: submissions@shashamovies.com
Press and Media Enquiries: press@shashamovies.com